NEWS | SOFTWARE | SHEET
Quantity Estimation & Project Planning Software
QE- Pro is most important software that is specifically designed for quantity estimation & project planning. The software offers huge benefits to the Architects, Practicing Civil Engineers, Quantity Surveyors, Builders, Contractors; Educational institutes. It can be used for creating cost estimates out of building models.
The software offers the following features:-
Bill of Quantities: When any building model is formed, the software measures the quantities for various items.
In order to get abstract cost estimate of the building, just multiply quantities with equivalent item rates from rate analysis. The software also generates resource consumption reports.
Reports: Quantities measured by QE-Pro, are organized automatically in LBD format. It is possible to have a printout as well as open in MS Excel® or MS Word® or HTML format.
There is in-built library data-base that includes 1000+ items. The users will be able to include & specify in the current library OR build a new library. The items which are generated from excel can be easily copied and pasted in this library.
Item Groups: Items are classified under various heads and groups. As for instance, the brick walls of diverse thickness are organized under a group named "Brick Masonry" OR excavation items, fillings, PCC, plinth masonry and soling are sub-categorized under the head "Sub-structure Work".
Rate Analysis: The unit of measure can be defined for each item from your library. It is one time task because only the rates will be modified with time and location but the unit will be unchanged. QE-Pro provides all the details for analyzing all standard items created in database.
Benefits of QE-Pro:
Estimates quantity quickly and precisely.
Measures quantities from building plans.
Built-in graphical interface to draw building plans.
Produces measurement sheets in LBD format.
User determinable Rate Analysis for each and every item.
Break down of cost for materials, labor and machine.
Project Planning and Gantt charts.
Interface with M S Project.
Link for Download Quantity Estimation & Project Planning Software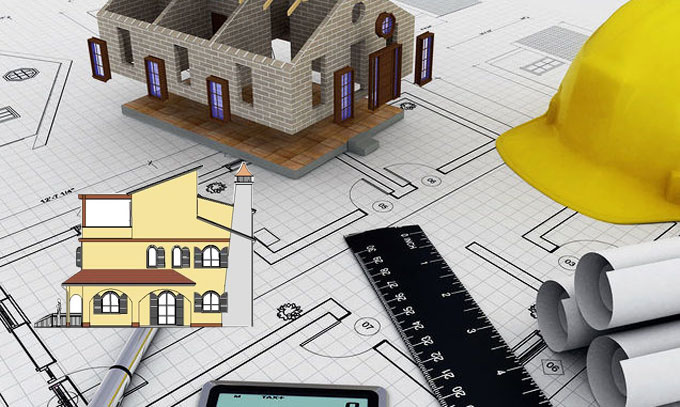 Image Courtesy: onlinecivilforum.com